Methyl hydroxyethyl cellulose (MHEC) is a white, odorless powder. CAS NO: 9032-42-2. Hydroxyethyl methyl cellulose (HEMC) can thicken, suspend, agglutinate, float, and provide protective colloid, for this reason, it is mainly used as an adhesive, thickener, and emulsifying additive. Hydroxyethyl methylcellulose is a high-efficiency water retention agent because its aqueous solution has good hydrophilicity. MHEC has a good anti-mildew ability because it contains hydroxyethyl groups. It has good viscosity stability and anti-mildew degeneration during long-term storage. Kingsun MHEC has a good performance in coatings and building materials. It has stronger water retention than methylcellulose, stronger viscosity stability, mildew resistance, and dispersion than hydroxyethyl cellulose.
Kingsun Methyl Hydroxyethyl Cellulose Uses
Kingsun HEMC is widely used in water-based latex coatings, building construction and building materials, printing inks, oil drilling, etc., it plays the role of thickening and retaining water, improving workability. Used as cement, gypsum, lime gelling agent, water retention agent, is an excellent additive for powder building materials. Used as an additive in toothpaste, cosmetics, detergent, etc. In the pharmaceutical industry, it is used as a hydrophilic gel matrix material, porogen, and coating agent for preparing sustained-release preparations. It can also be used as a thickening, suspending, dispersing, binding, emulsifying, film-forming, and water-retaining agents in the food processing industry.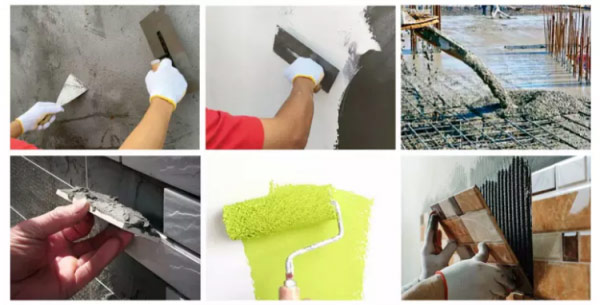 | | |
| --- | --- |
| Item | HEMC |
| Methoxy content(%) | 22.0-32.0 |
| Gel temperature(℃) | 70-90 |
| Water(%) | ≤ 5.0 |
| Ash(Wt%) | ≤ 3.0 |
| Loss on drying(WT%) | ≤ 5.0 |
| Residue(WT%) | ≤ 5.0 |
| PH value (1%,25℃) | 4.0-8.0 |
| Viscosity(2%, 20℃, mpa.s) | 5-200000,can also be specified according to customer needs |
Viscosity Specifications

Low viscosity (mpa.s)
4000
3500-5600
12000
10000-14000
High viscosity (mpa.s)
20000
18000-22000
40000
35000-55000
75000
70000-85000
Very High viscosity (mpa.s)
100000
90000-120000
150000
130000-180000
200000
180000-230000
Kingsun is a well-known chemical manufacturer & supplier in China. Kingsun has many years of experience in the development and production of Hydroxyethyl methyl cellulose. Kingsun MHEC has many advantages, such as fast thickening effect and good dispersing performance, low addition amount and high-cost performance; stable thickening performance; it can improve the flowability, leveling, and splash resistance; it has less PH limit and application-wide range.
Kingsun has strict quality control procedures, and the company has many product certificates like ISO9001 quality management system, ISO14001 environmental management system, OHSAS18000 occupational health, and safety management system, etc.
Kingsun factory has multiple production lines to ensure the timely supply of goods. Kingsun has scientific business management and an efficient logistics operation system, which provides a solid guarantee for customers to quickly obtain safe and high-quality products.
Based on strict product quality, reasonable transaction prices, excellent after-sales service, and honest business reputation, Kingsun's products are exported to many countries and regions and have been well received by customers. If you need to buy HEMC, please feel free to come to consult.
a) Packing:
- Inner polyethylene film bag and outer plastic-coated triad compound bag or paper tube.
- 25Kg each bag;
b) Storage& Transportation:
-No damage and being covered during transportation.
-Protect from humidity, rain, sunlight, dampness, and wetness.
-Put in dry and ventilated place During storage.
-Remainder must be promptly sealed and packed to prohibit from wet.