Construction chemicals are admixtures that are used with concrete, cement, and other construction materials to provide additional durability and workability to various structures. Concrete admixtures can provide some beneficial effects on concrete. Such as accelerating condensation, slow curing, reducing water consumption, and increasing plasticity. Sodium gluconate is a white to tan granulated to fine crystalline powder. It is highly soluble in water. Sodium gluconate powder can be used as a concrete admixture in construction. It has the function of a water reducing agent and a retarder in concrete. Sodium gluconate concrete admixture is usually used alone, but it can also be used in combination with other retarders.
| | |
| --- | --- |
| Item | Standard |
| Appearance | White crystalline powder |
| Purity % | 98 Min |
| Loss on drying % | 0.50 Max |
| Sulfate (SO42-) % | 0.05 Max |
| Chloride (Cl) % | 0.07 Max |
| Heavy metals (Pb) ppm | 10 Max |
| Reduzate (D-glucose) % | 0.7 Max |
| PH (10% water solution) | 6.2~7.5 |
| Arsenic salt(As) ppm | 0.2 Max |
| Packing & Loading | 25 kg/PP bag, 26tons in 20'FCL without pallets; 1000kg/Jumbo bag on a pallet, 20MT in 20'FCL; 1150kg/Jumbo bag on a pallet, 23MT in 20'FCL; |
Kingsun Sodium Gluconate for Concrete
Sodium Gluconate As Concrete Retarder

Sodium Gluconate As Water Reducer
Kingsun sodium gluconate concrete retarder can significantly delay the setting time of concrete. When the amount of sodium gluconate is 0.15% or less, the amount of sodium gluconate in concrete is double, the time of concrete initial setting will be delay by ten times. This prolongs the work time of concrete from a few hours to a few days without losing its strength.
Nowadays, the concrete in many places is transported to the construction site after mixing in the plant area. If the concrete solidifies during this period of time, the construction will not be carried out. At this time, it is necessary to add sodium gluconate admixture to the concrete. Because it can retard the concrete and enhance the plasticizing performance of the concrete.
In addition, due to the large volume of the infusion project, it is difficult to construct. Adding sodium gluconate to concrete can improve the working performance of concrete and delay the setting time of concrete. Thus avoiding the formation of joints on the structure and improving the structural strength. That is conducive to the implementation of large-volume perfusion projects.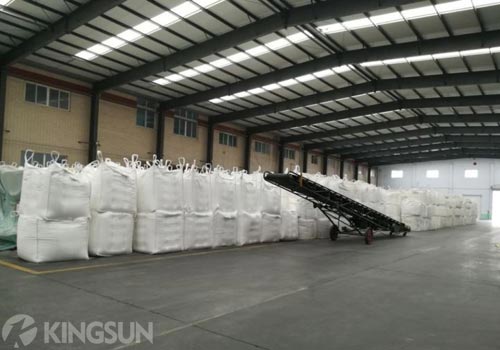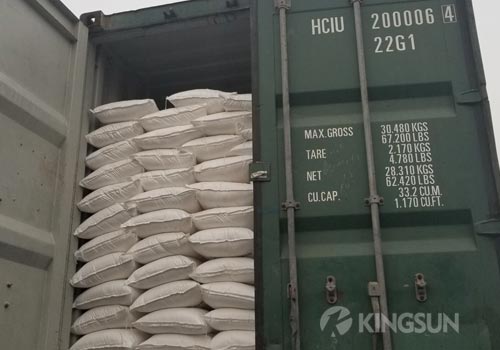 As a water reducing agent, sodium gluconate can make concrete mixes have better processability and increase concrete slump. By adjusting the water-cement ratio and adding sodium gluconate, the strength of the concrete structure can be enhanced. Besides, the cement content can be reduced while maintaining the original strength of the concrete. By adding sodium gluconate to the concrete, you can get the following results:
1. Improve the workability of concrete. When the water-cement ratio is constant, the addition of sodium gluconate can improve the workability of concrete.
2. Improve the strength of concrete. When the cement content remains constant and the water content of the concrete decreases. With 0.1% sodium gluconate added, the concrete water consumption can be reduced by 10%.
3. Reduce cement and water. The addition of sodium gluconate can reduce the cement content to the same proportion of water consumption. The overall water-cement ratio of the concrete remains unchanged.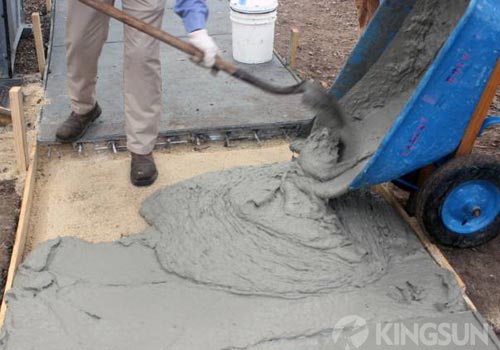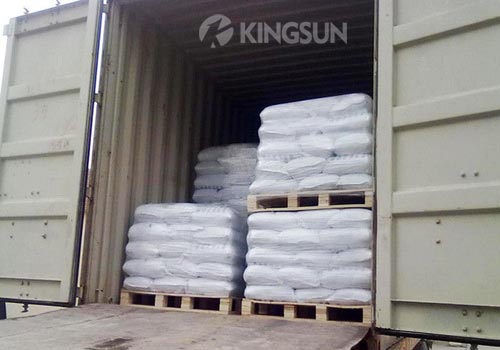 Where to Buy Sodium Gluconate 98% min​
Henan Kingsun Chemical Co., Ltd. is a comprehensive entity that specializes in the development, production, and trade of concrete admixtures. We have our factory and R & D team. We promote our products to the international market at a very competitive price. Kingsun has its own ISO9001 quality management system, ISO14001 environmental management system, OHSAS18000 occupational health, and safety management system, etc. In addition, Kingsun also has awarded the title of AAA Enterprise and China Top 100 Light Industry Enterprises.
Kingsun has focused on the production of high-quality sodium gluconate for many years. Our products have won high praise from our customers because of its high quality. Moreover, through the development of so many years, we have established long-term and stable trade with many customers. We have established an extensive global business network. Kingsun has many years of foreign trade experience and has a high-quality management team. We pursue high-quality products and excellent service. Besides, we always regard efficiency, innovation, and practicality as our business philosophy. If you are looking for high-quality sodium gluconate, Kingsun company is your best choice. Welcome to leave a message to get a free quote.