Sodium gluconate is also known as the sodium salt of gluconic acid. It is white powder, non-toxic and good in thermal stability. In addition, it is very soluble in water, slightly soluble in alcohol, insoluble in ether. It plays an important role in many aspects such as construction, textile printing, and dyeing.
What is Sodium Gluconate Powder Used for?
Kingsun sodium gluconate powder has a wide range of applications such as in concrete, food, medical, soap, cosmetics, toothpaste, etc. It plays the role of concrete admixture in the construction industry, such as water reducing agent and concrete retarder. Besides, adding a certain amount of sodium gluconate to the cement can increase the plasticity and strength of the concrete. It can also delay the initial and final solidification time of the concrete.
In Concrete

As Cleaner

In Food

Medical Use
(1) Water Reducing Agent. It can reduce the mixing water consumption of concrete and increase the strength of concrete while maintaining the consistency of concrete, cement dosage and slump. The water to cement ratio (W/C) is constant, in this case, the addition of sodium gluconate can improve concrete workability. While the cement content remains the same, it can reduce the water content in the concrete. When the amount of sodium gluconate added is 0.1%, the amount of water added can reduce by 10%. Besides, it can reduce cement content.
(2) Concrete Retarder. It can delay the setting time of concrete, moreover, it can extend the working time of concrete from a few hours to a few days without compromising strength. When you need to place concrete for a long time or the weather is hot, this is an advantage.
Sodium gluconate ph value is alkaline and it also has good chelation and decomposition. So sodium gluconate cleaner has strong decontamination ability. For this reason, it can be used as an industrial oil dust remover. It can also effectively remove bottle stickers, bottle surface water. Besides, it has anti-fouling and rust removal ability.
As a metal surface cleaner, it can clean the oil on the surface of the equipment and plating parts, improve the coating finish and prevent the precipitation of hydroxides such as iron and lead in the solution. By cleaning with sodium gluconate, the coating and the steel surface can be firmly combined, so it can meet the special-purpose cleaning requirements of rhodium plating, chrome plating, tin plating, and nickel plating.
As a special cleaning agent for glass bottles, it can be used in many aspects such as in nozzles, pipes, bottle stickers and bottleneck rust and oil stains.  It can also be used as a safe detergent for fruits and vegetables. It can remove harmful substances such as trace amounts of phosphate.
1) As an alternative to salt. It not only can reduce sodium absorption in the body, but also has a good soothing effect on nervousness. In fact, related studies have shown that excessive intake of sodium induces the production of hypertension. The salty taste of sodium gluconate is close to that of salt, while its content of sodium is only a quarter of that of salt. Compared with other low sodium salts, Acid sodium salt has some advantages, such as no irritation, no bitter taste or salty taste, it has become the best substitute for salt.
2) Improve food flavor. In the food industry, the flavor is the most important indicator for measuring the sensory function of food. In fact, studies have found that gluconic acid sodium salt has the effect of masking the bitterness of food and improving the taste. All in all, it has a significant effect on the improvement of food flavor.
In the medicine industry, it can regulate the acid-base balance in the human body, so it can help to restore normal nerve function. Sodium plays an important role in medical, for example, it can maintain extracellular osmotic pressure and volume, regulate acid-base balance, and exert normal functions of neuromuscular. It can be used as a nutritional supplement, besides, it can also prevent hyponatremia.
| | |
| --- | --- |
| Item | Standard |
| Appearance | White crystalline powder |
| Purity % | 98 Min |
| Loss on drying % | 0.50 Max |
| Sulfate (SO42-) % | 0.05 Max |
| Chloride (Cl) % | 0.07 Max |
| Heavy metals (Pb) ppm | 10 Max |
| Reduzate (D-glucose) % | 0.7 Max |
| PH (10% water solution) | 6.2~7.5 |
| Arsenic salt(As) ppm | 0.2 Max |
| Packing & Loading | 25 kg/PP bag, 26tons in 20'FCL without pallets; 1000kg/Jumbo bag on a pallet, 20MT in 20'FCL; 1150kg/Jumbo bag on a pallet, 23MT in 20'FCL; |
Professional Sodium Gluconate Manufacturer & Supplier
If you need to buy large amount of sodium gluconate powder, then Kingsun Chemical Co., Ltd. definitely is a better choice! Because Kingsun is a professional sodium gluconate manufacturer and supplier in China. Moreover, with the First-class production equipment, modern instrument monitoring system and testing equipment, the quality of our products can be guaranteed. Our products have won a good reputation and high visibility in foreign markets such as The United States, Korea, Russia, India, Thailand, Turkey, Pakistan, Vietnam, Brazil, Chile, Mexico, Indonesia, etc.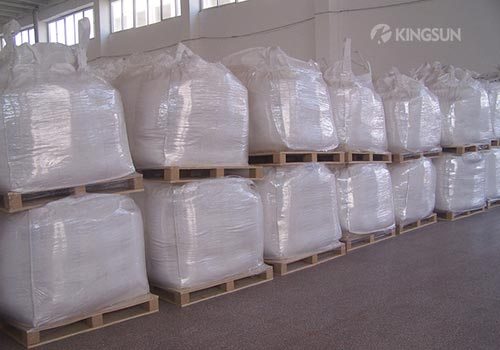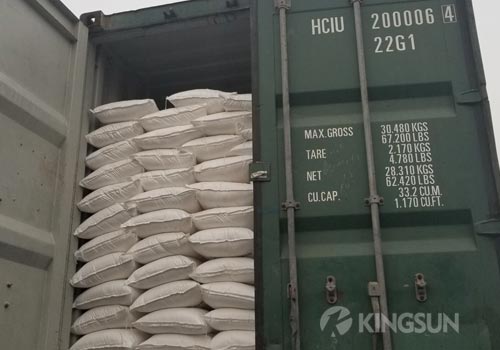 Besides, there are also four benefits of choosing us. Firstly, we have many years of experience. So we always try to make the business become professional & simple & easy. Secondly, our products have good quality. Because we have first-class equipment and advanced technology. Moreover, ISO/BV/SGS, etc. can ensure qualified products and traceability. Thirdly, we have one-to-one Service, we provide professional services to each customer based on their needs. Last, we will reply as soon as possible, we treat all customer feedback seriously and promptly.
By the way, if you would like to get the sodium gluconate price or have any questions, then please contact us online or leave a message, we will be happy to help you.