Sodium gluconate, also known as the sodium salt of gluconic acid, is an organic substance with the chemical formula C6H11NaO7. It is a white powder, non-toxic, and good in thermal stability. So it is very soluble in water, slightly soluble in alcohol, insoluble in ether. Moreover, sodium gluconate always plays an important role in many fields, such as construction industry, textile printing and dyeing, food industry, medical industry, electroplating and film manufacturing and so on. Obviously, its application prospect is very broad.
Application in Concrete Production
Sodium gluconate is typically added to the concrete mix during the batching process. It is blended with other admixtures, such as water reducers, superplasticizers, and air-entraining agents, to achieve the desired concrete properties. The dosage of sodium gluconate varies depending on factors like project requirements, ambient temperature, and the specific concrete mix design.
In construction industry, sodium gluconate can be used as concrete retarder admixture and water reducing admixture. When we add a certain amount of sodium gluconate 98% min to the cement, it can increase the plasticity and strength of the concrete. Besides, it can also delay the initial and final solidification time of the concrete.
It can delay the setting time of concrete, moreover, can extend the working time of concrete from a few hours to a few days without compromising strength. When you need to place concrete for a long time or the weather is hot, this is an advantage. In a word, sodium gluconate retarder has many advantages in the construction industry.
Using sodium gluconate can be reduce the Water to Cement (W/C) ratio, so it increases the strength of the concrete and forms a high-quality concrete.
Large and heavyweight perfusion construction engineerings are very difficult. Due to the addition of sodium gluconate, the operability of concrete is improved, the setting time is delayed, the contact surface can be avoided on the structure, and the structural strength can be improved.
Adding sodium gluconate to the concrete mixture can delay the setting time, this is so important for long or difficult perfusion.
In the construction industry, the pre-mixed concrete is made at a central location and delivered by a mixer truck. In this case, it is important to delay the initial solidification time of concrete.
Oil well grouting is difficult to operate due to high temperatures. But after adding sodium gluconate powder, the mud can work at 170℃ for several hours.
Sodium gluconate can reduce the mixing water consumption of concrete and increase the strength of concrete while maintaining the consistency of concrete, cement dosage and slump. The water to cement ratio (W/C) is constant, in this case, sodium gluconate can improve concrete workability. While the cement content remains the same, it can reduce the water content in the concrete. When the amount of sodium gluconate added is 0.1%, the amount of water added can reduce by 10%. What's more, sodium gluconate can reduce cement content and save costs for you.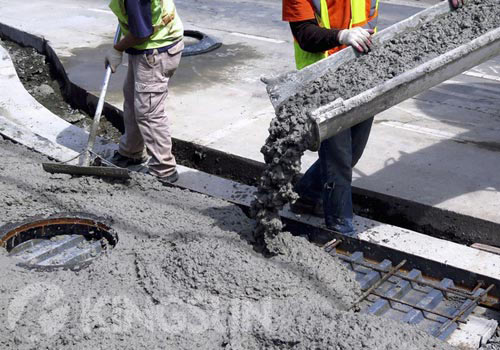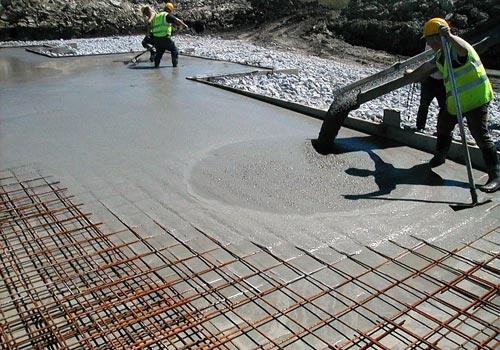 In industry, glucose-containing substances (such as grains) are generally used as raw materials, and gluconic acid is prepared from glucose by fermentation, and then neutralized by sodium hydroxide to obtain sodium gluconate. In addition, we can also synthesize sodium gluconate by electrolysis and oxidation.
| | |
| --- | --- |
| Item | Sodium Gluconate |
| Appearance | White crystalline powder |
| Purity % | 98 Min |
| Loss on drying % | 0.50 Max |
| Sulfate (SO42-) % | 0.05 Max |
| Chloride (Cl) % | 0.07 Max |
| Heavy metals (Pb) ppm | 10 Max |
| Reduzate (D-glucose) % | 0.7 Max |
| PH (10% water solution) | 6.2~7.5 |
| Arsenic salt(As) ppm | 0.2 Max |
| Packing & Loading | 25 kg/PP bag, 26tons in 20'FCL without pallets; 1000kg/Jumbo bag on a pallet, 20MT in 20'FCL; 1150kg/Jumbo bag on a pallet, 23MT in 20'FCL; |
Professional Sodium Gluconate Manufacturer & Supplier
If you are looking for professional sodium gluconate manufacturer & supplier from China, then Henan Kingsun Chemical Co., Ltd. is a good choice for you. As a professional construction chemicals manufacturer in China. Kingsun has its own factory, the most advanced fully automatic production line and raw materials. And the annual output of sodium gluconate can reach 120,000 tons. Therefore, we can provide the sufficient goods and competitive factory prices for our clients.
Kingsun has a very good reputation in domestic and foreign markets, and has established long-term cooperative relations with many new and old customers. At present, our products have been exported to around 60 countries, including Qatar, Pakistan, Bahrain, Mexico, Chile, Israel, Brazil, Turkey, Saudi Arabia, UAE, South Africa, Jordan, Russia, Peru, Bangladesh, South Korea, Indonesia, Thailand, Philippines, Vietnam, Malaysia, Singapore, india, etc.
By the way, if you have any questions or you would like to know the latest sodium gluconate price, please contact us online or leave a message below, we will be happy to help you. Welcome to cooperate with us!

Main Advantages of Kingsun Company