The concrete admixtures are also called concrete additives. These materials are added to the concrete before mixing or during the mixing process to improve the properties of the fresh concrete. The dosage of concrete additive is generally not more than 5% of the cement dosage.
The characteristics of concrete additives are characterized by many varieties and small amounts, which have a great influence on the performance of concrete. In addition, it has the characteristics of less investment, quick effect and remarkable technical and economic benefits. Reasonable use of admixtures in concrete can achieve various technical-economic benefits such as saving cement, saving energy, shortening the construction period, improving concrete properties and construction operating conditions.
Kingsun Concrete Additives for Sale
There are four types of concrete additives in Kingsun. And they are sodium gluconate, sodium lignosulfonate, sodium naphthalene sulfonate, and polycarboxylate superplasticizer. Although these products are water reducer, they have some differences. Here is some information about the four products.
1. Sodium Gluconate
Sodium gluconate has a good water-reducing effect and retarding retardation in the concrete industry. Besides, it can also enhance the plasticity, fastness, and strength of concrete.
As a concrete water reducer. Adding sodium gluconate can increase the plasticity and strength of cement. Moreover, it can reduce the cement content.
As a concrete retarder. The addition of sodium gluconate can delay the solidification time of the concrete. In addition, the concrete added with sodium gluconate can work under ultra-high temperature.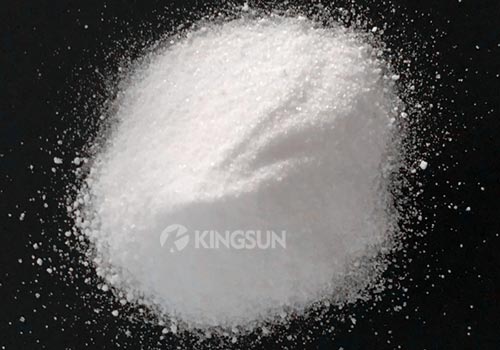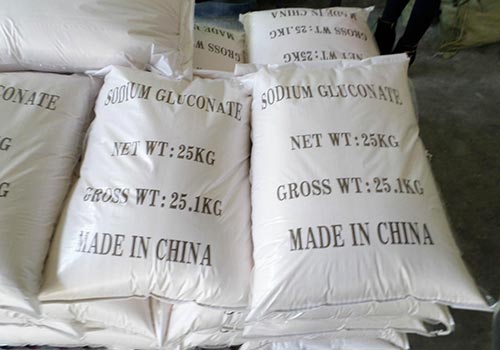 2. Sodium Lignosulfonate
As a surfactant, Kingsun sodium lignosulfonate is widely used. For example, sodium lignin sulfonate is concrete water reducer, coal water slurry additive, refractory, and ceramic body reinforcement. Moreover, it can also act as fillers and dispersants for the dye industry and pesticide processing, binder for powdered and granulated materials, dilution dispersant and viscosity reducer in drilling.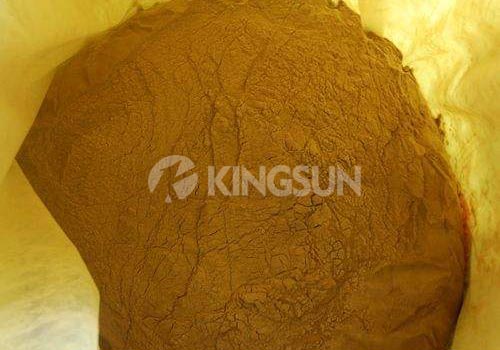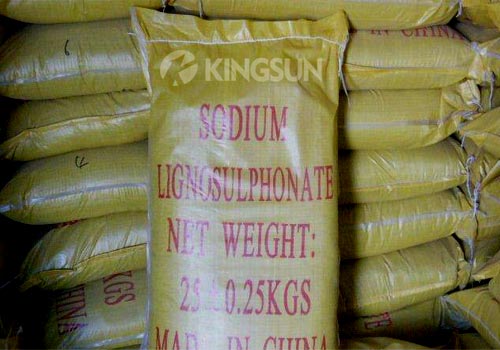 The naphthalene-based high-efficiency water reducing agent has strong adaptability to cement. It is especially suitable for fluid concrete with high water reduction and enhanced requirements, steamed concrete, and it can also be used as a matrix material for composite admixtures. The main performance characteristics of sodium naphthalene sulfonate are as follows:
The water reduction rate is more than 25%. Besides, improve the workability of concrete and facilitate construction.
Good reinforcement and adaptable. In other words, it has good compatibility with various types of cement and admixtures.
The setting time is appropriate. Because of that, it has little effect on the initial and final setting time of the cement.
Used in the low-temperature environment. So it is convenient for winter concrete construction.
Good safety performance. Non-irritating or radioactive, non-dangerous, excluding substances that are rusting to steel.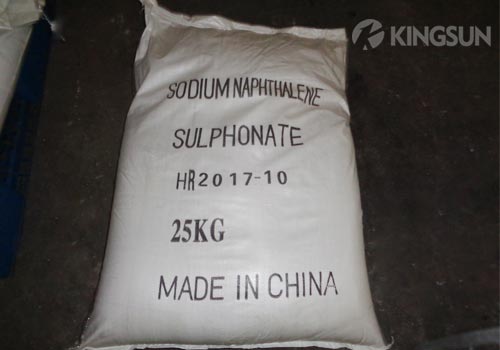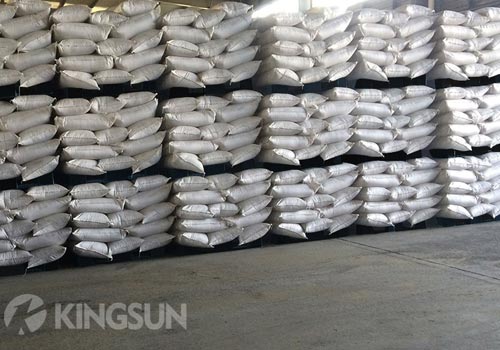 Polycarboxylate superplasticizer is a high-performance water reducing agent. Widely used in highways, bridges, dams, tunnels, high-rise buildings and other projects. It is also suitable for projects with long construction time and high requirements for concrete slumps, such as nuclear power engineering. The product is environmentally friendly, non-flammable, non-explosive, moreover, it can be safely transported by train and car. It has many advantages, such as low dosage, high water reduction rate, small slump loss, good workability and stability of concrete, etc.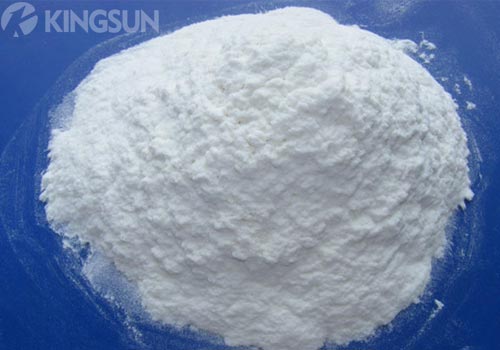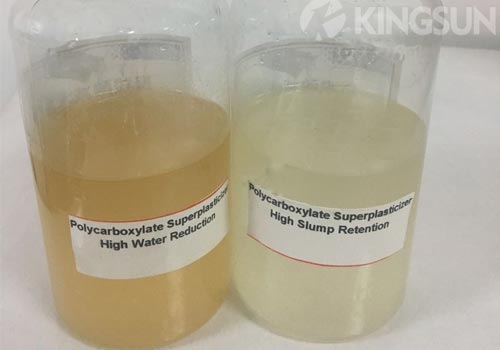 KINGSUN – Your Best Choice for Concrete Admixtures
The use of admixtures directly affects the performance of concrete, so a suitable admixture should be selected before construction. According to the needs to choose the most suitable admixture, it can maximize the advantages of concrete. As a leading concrete admixtures manufacturer and supplier in China, KINGSUN has always focused on providing the most suitable and highest quality products according to customer's needs. Our products have exported to around 60 countries and regions, such as India, South Korea, Vietnam, Indonesia, Pakistan, Brazil, South Africa, Chile, Australia, Russia, Ukraine, etc. If you want to know more details about Kingsun concrete chemicals or what is suitable admixture for you, please leave us a message or send an e-mail, we will be happy to help you.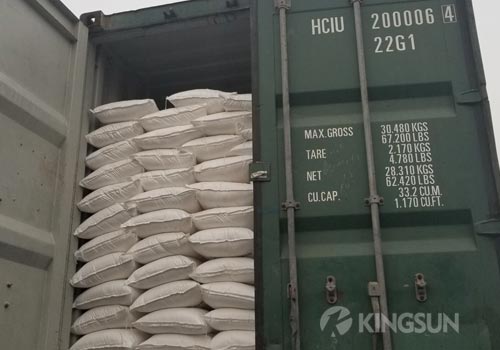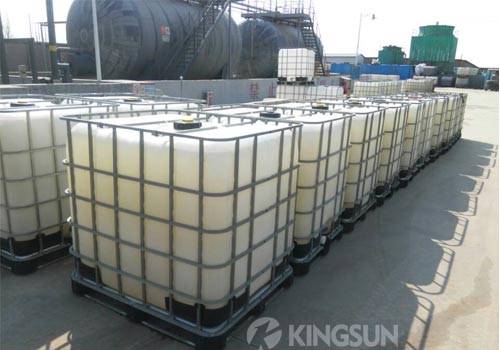 Why We Use Admixture in Concrete
In the beginning, admixtures used in concrete was only to save cement. But with the development of construction technology, using admixtures has become the main measure to improve the performance of concrete. Because admixtures can effectively improve the performance of concrete, and have good economic benefits, it has been widely used in many countries and become an indispensable material in concrete. In general, admixtures have the following effects in improving the performance of concrete:
1. Reduce the amount of water used in concrete. Moreover, increase the flow of concrete without increasing the amount of water.
2. Adjust the concrete setting time, reduce bleeding and segregation. Improve workability and water washout.
3. Reduce slump loss and increase the permeability of pumped concrete at the same time.
4. Shrinkage can be reduced, but the addition of a bulking agent can also compensate for shrinkage.
5. Delay the initial hydration heat of concrete. Reduce the temperature rise rate of mass concrete and reduce the occurrence of cracks.
6. Not only improve the early strength of concrete, but also prevent freezing at negative temperatures.
7. Improve strength, increase frost resistance, impermeability, abrasion resistance, corrosion resistance.
8. Control alkali and aggregate reaction, prevent steel corrosion and reduce chloride ion diffusion.
9. Make other concrete with special properties and reduce the concrete viscosity coefficient.
Precautions of Using Concrete Admixtures
Adequate consideration of the characteristics of the project for the proper selection of admixtures. Most concrete can be mixed with admixtures, but we must fully consider the needs of the actual project, and make reasonable choices of admixtures for specific construction techniques and construction conditions.
Pay attention to the quality of concrete admixtures. Before use, it is necessary to select the admixture according to the quality standard and test the admixture, then compare it with the reference concrete, so that the dosage can be determined.
Pay attention to the choice of cement varieties. The fineness, alkali content, and mineral composition of the cement have a direct impact on the effect of concrete admixture. So indifferent types of cement, the same effect must be achieved by adjusting the dosage of the same admixture.
Test before use. According to the existing standards, in order to ensure the quality of the project, the concrete admixture must be tested before use.