Kingsun sodium gluconate is a polyhydroxy organic acid salt widely recognized by the industry and users. It is a deep processed product of glucose, and it is also the basic raw material for the preparation of industrial standard gluconolactone, gluconate (zinc, copper, ferrous salt). In food and other industries, it can be used as a nutritional supplement, curing agent, buffering agent and so on.
It is non-toxic, has good thermal stability, no deliquescent, and has a wide range of raw materials. Because of the excellent chelating properties of sodium gluconate, it has a wide range of uses in various industries such as the chemical industry, food, medicine, light industry and so on.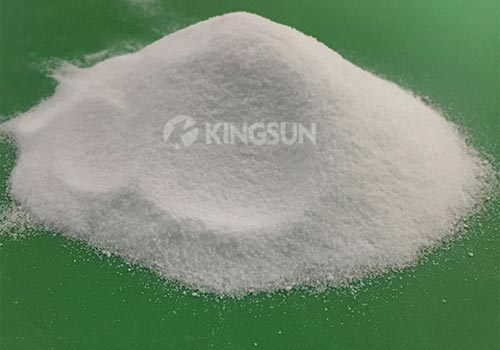 Sodium gluconate is mainly used as a cement admixture in building construction. With the development of high-rise buildings and urban mixing stations in each city, it has been used as a water reducing admixture and concrete retarder for construction projects. And it has achieved considerable good results that are widely recognized by people.
China has adopted the microbial fermentation process to produce sodium gluconate. Today, many indicators such as fermentation level and extraction process have reached the world advanced level. And in some respects, it has surpassed the international level. From the perspective of demand, as an emerging industry, sodium gluconate has a large amount of concrete market. In the next few years, its application field will continue to expand and the demand in the international and domestic markets will increase, its demand will be strong.