Polycarboxylate Ether Uses
Polycarboxylate ether is a superplasticizer admixture. It can be used to prepare high-performance concrete and high strength concrete. Adding polycarboxylate ether-based superplasticizer in concrete or mortar can reduce the water-cement ratio. But the workability of concrete would not be changed.
Compared with other high-range water-reducing agents, polycarboxylate ether-based superplasticizer has many benefits, such as high water-reduction rate with a small dosage, strong dispersion of cement. Besides, strong plasticity is also one of its advantages. It can control the slump loss of concrete mix over time but has little effect on concrete hardening time.
Polycarboxylic ether based superplasticizer has a great strength effect on concrete. It can improve the impermeability, frost resistance and durability of concrete. Polycarboxylate based superplasticizer can make concrete has good liquidity and small slump loss at high temperatures. Moreover, it is not necessary to greatly increase the dosage of Polycarboxylate concrete admixtures at low temperatures. Polycarboxylate superplasticizer is a polymer surfactant. Because of that, it can be used in some paste material to reduce the water content, such as in plaster and ceramics.
Polycarboxylate Ether Superplasticizer Properties
1.High water-reduction rate with a small dosage. The amount of polycarboxylic ether based superplasticizer accounts for 0.80%-1.25% of the cementitious material. While the water reduction rate can be as high as 20% – 35%. It can reduce the water cementitious ration when used with fly ash, so it is suitable for formulating high-performance concrete with high strength.
2. Prepare high fluidity concrete with small slump loss. Because of the good dispersion ability of polycarboxylate ether-based superplasticizer, it can formulate high fluidity concrete with small slump loss. Adding a small amount of polycarboxylic acid superplasticizer into fly ash can give concrete great fluidity ability. It is suitable for the process requirements for producing commercial concrete.
3.Great adaptability with cementitious material. Polycarboxylate superplasticizer in concrete has good compatibility with different types of cement. There will be no obvious bleeding or segregation of concrete. Because of its high water reduction rate, it can greatly improve the pumpability and durability of concrete.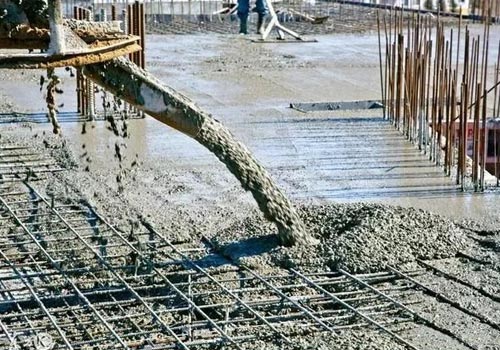 4.Suitable for pouring impervious concrete. Polycarboxylate ether-based superplasticizer is suitable for formulating pumping commercial concrete. Because adding it in concrete can give the concrete high fluidity. Then the concrete will be easy to pour and compact. The compactness and strength of concrete can get great improve. It can enhance the performance of concrete impermeability and crack resistance.
5.Low-temperature requirements for the construction environment. When the dosage of fly ash is high, the hydration heat of concrete is small. At this time, the plastic protection of polycarboxylate ether based superplasticizer is obvious. It is suitable for the preparation of large volume concrete and summer construction. As for winter construction, polycarboxylate ethers can reduce the water cementitious ratio of concrete. It can increase the cohesion and the early frost resistance of concrete.
Types of PCE for Sale in Kingsun
Kingsun is a professional concrete admixtures manufacturer and supplier in China. Kingsun factory produces three types of polycarboxylate superplasticizer (PCE). They are PCE powder, PCE-high water reduction, and PCE-high slump retention. Kingsun polycarboxylate superplasticizers are green products. They comply with the ISO14000 standard.
Items
Standard
PCE(High Water Reduction)
PCE(High Slump Retention)
PCE-Powder
Appearance
Light Yellow Liquid
Clear Transparent Liquid
White Powder
Solid Content, %
50±1.0
50±1.0
98±1.0
Density (23℃) (kg/m3)
1.13±0.02
1.05-1.10
600±50
PH
6.5-8.5
6.5-8.5
9.0±1.0
Chloride Content,% ≤
0.1
0.1
0.1
Na2SO4 (by solid content), % ≤
4.0
4.0
4.0
Solubility
Completely Soluble
Water reducing ratio, % ≥
25
Packing
For PCE liquid, the packing of PCE liquid is 230kg PE drum, 1100kg IBC tank or flexitank.For PCE Powder, 25 kg PP woven bags.
PCE-high water reduction can greatly reduce water consumption, increase the fluidity of concrete and improve the crack resistance of solidified cement. It is widely used in non-shrinkage grouting, repairing mortar, etc. This product can be directly added to concrete or diluted with water before being added to concrete. It is the best choice for fast curing concrete. Because it not only provides early strength to concrete but also can reinforce concrete strength.
PCE-high slump retention keeps the slump performance of concrete well. It can prolong the slump retention time of concrete. It also exhibits excellent performance in hot environments. This product has a wide adaptability to various raw materials. Besides, it has excellent work performance. It can not only fully meet the concrete mixing performance requirements, but also facilitate the concrete operability. The product is easy to use and easily meets the requirements of construction work in remote areas.
Polycarboxylate Ether Superplasticizer Manufacturer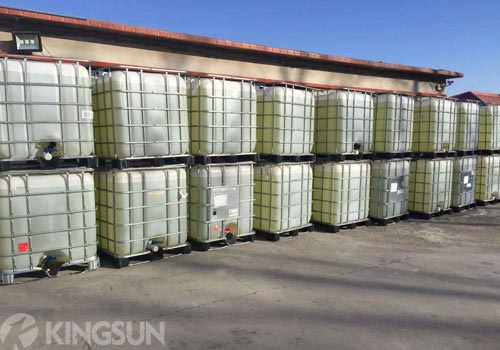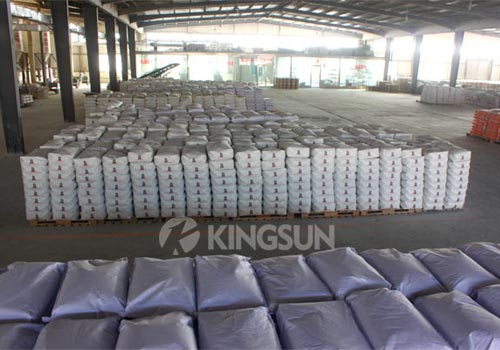 Henan Kingsun Chemical Co., Ltd. has many years of production and sales experience. Besides, we have our research & development team and production base. Our company has passed ISO9001 quality management system certification and ISO14001 environmental management system certification. The quality of Kingsun products can be guaranteed.
For so many years, Kingsun company has always adhered to the service concept of providing customers high-quality products at reasonable prices. We always put product quality and customer experiences at first. With its high-quality products, Kingsun company has occupied a place in the construction chemicals market and has won high praise from our customers. If you want to know more information about our products, please feel free to contact us. We look forward to working with you.