In 2019, many customers from Vietnam purchase sodium gluconate powder in Kingsun company. Kingsun also has established long-term cooperation with many Vietnamese customers. The high-quality product is one of the reasons that Kingsun can win the relief of our customers. Besides that, another important advantage is Kingsun's good service.
Kingsun company chooses the well-known large shipping company to transport goods. So that the products can be delivered to the customer in perfect condition within the specified time. Kingsun always provides one-to-one service to solve the problems that customers have when purchasing and using products in order to make sure that every customer can get a good shopping experience.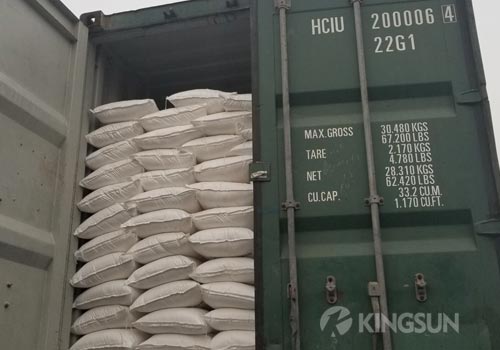 As a leading concrete admixtures manufacturer & supplier, Kingsun is favored by consumers in the international market, Kingsun's products are highly praised by consumers. If you need concrete admixtures, please feel free to contact us. We look forward to working with you.