Sodium lignin sulfonate has high economic efficiency because it has a good effect at a low price. Widely used as concrete water reducer, oil drilling mud dispersant, printing and dyeing diffusing agent, etc.
In October 2019, we shipped a lot of sodium lignosulfonate to Vietnam. Under the increasingly fierce market competition, Kingsun company has opened up a market in Vietnam with good product quality and excellent after-sales service. We have established long-term and stable cooperation with many customers in Vietnam. As a well-known company in the chemical industry, other concrete admixtures in Kingsun are also sold in large quantities to Vietnam except for sodium lignin sulfonate.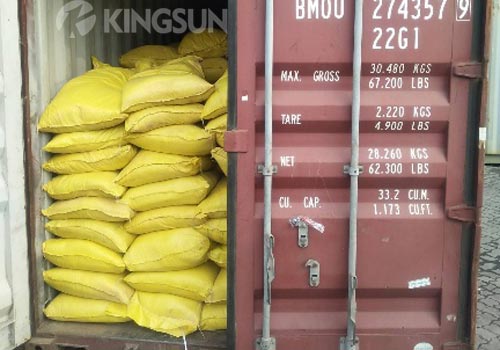 Kingsun is a professional & exporter of concrete admixtures in China. We have been focusing on producing high-quality products for so many years. The products of Kingsun have been exported to many countries and regions around the world. And we also have won a very high compliment from our customers. If you have an intention to purchase concrete additives, please feel free to contact us at any time. We will get back to you as soon as possible.