Sodium lignosulfonate in concrete is made from sulfite pulp waste by chemical modification. It has a medium molecular weight and low sugar content. When sodium lignosulfonate uses in construction as concrete admixture, it has low ash content, low gas content and strong adaptability to cement. Its most remarkable characteristic is that there is no precipitation in the liquid admixture compounded with the naphthalene based superplasticizer.
Concrete water reducer is the biggest application field of sodium lignin sulfonate powder. Sodium lignosulfonate in concrete plays the roles of retarder and water-reducing admixture. It is an anion surface-active agent, and its absorption and dispersive action to cement can improve various physical properties of concrete. The uses of sodium lignin sulfonate in concrete can reduce water use by more than 13%, improve the workability of concrete, and greatly reduce the initial hydration heat of cement hydration. In addition, it can be compounded with early strength agents, retarders, antifreeze, pumping agent, etc.
Kingsun Sodium Lignosulfonate for Sale
When an appropriate amount of sodium lignosulfonate is mixed into concrete, the free water in the cement slurry flocculation structure is released due to the adsorption, dispersion, electrical activity, surface free energy reduction, and other factors of sodium lignin sulfonate. The influence of sodium lignin sulfonate on concrete is as follows:
1. Save cement: it can save about 10% of cement while keeps the concrete strength and slump close to the benchmark concrete.
2. Improve the performance of concrete: when the dosage and slump of cement are close to the benchmark concrete, adding sodium lignosulfonate in concrete can reduce water dosage about 10%, concrete 3-28d strength increased by about 15%, and the later strength also will be increased.
3. Improve the workability of concrete: the water retention, cohesiveness, and pumpability of concrete mixed with sodium lignin sulfonate are significantly improved.
4. Certain air permeability: when the content of sodium lignosulfonate is 0.25%, the air content of concrete increases by 2%~3%, thus improving the properties of concrete such as impermeability and freeze-thaw resistance.
5. It has the function of retarding and reducing the initial hydration heat of cement.
1. When using lignin sodium sulfonate, the dosage must be strictly controlled, otherwise, the early strength of concrete will be affected.
2. It is suitable for concrete with a daily minimum temperature above 5℃. Not suitable for steaming concrete alone.
3. In the cement that uses anhydrite or industrial waste gypsum to make an adjust coagulant agent, the cement adaptability test should be done first when using lignin sulfonate sodium salt, qualified hind can use.
1. For the lignin sulfonate, the recommended dosage in cement is 0.2% to 0.6%, and the user should determine the optimal dosage through experiments.
2. When mixed with poly naphthalene sulfonate, the effect of sodium lignin sulfonate is significant. The user shall determine the optimal dose by experiment.
3. It should be added into the mixer with mixing water at the same time, and the minimize stirring time is 3 minutes.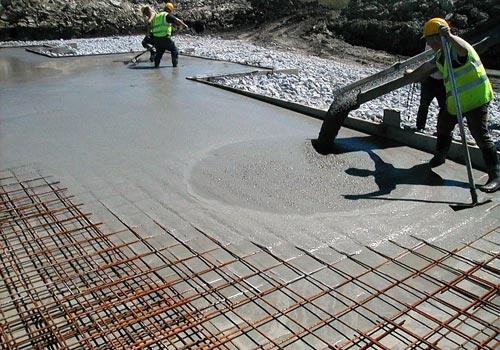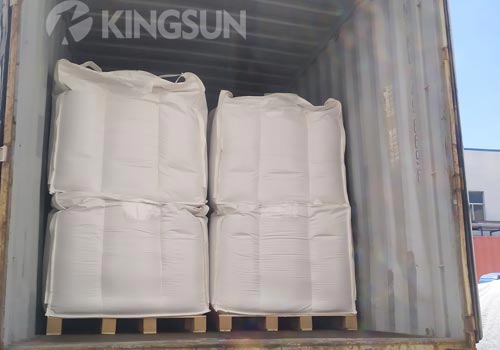 Sodium Lignin Sulfonate Supplier
Kingsun is a concrete admixture manufacturer integrating R & D, production and sales. Kingsun factory has a quality inspection and research center equipped with advanced equipment. The quality and technical content of the Kingsun products have reached the domestic advanced level. The company adopts advanced production technology at home and abroad and owns complete sets of chemical production equipment. And Kingsun has passed ISO 9001 quality management system, ISO14001 environmental management system, OHSAS18000 occupational health, and safety management system, etc. In addition, kingsun has multiple production lines to ensure the timely supply of goods.
Kingsun sodium lignin sulfonate for sale meets the national standards for high-efficiency retardation and water-reducing admixtures. It has excellent performances such as high water-reducing performance, low slump loss, high strength, retardation, etc. Moreover, it has low production costs and strong market competitiveness. Lignin sulfonate is the company's leading product with excellent product performance. All indicators meet quality requirements and have been recognized by customers at home and abroad. Jinsheng Lignin has been exported to many countries and regions. If you are interested in kingsun sodium lignin sulfonate, please feel free to contact us at any time.