As the third-generation high-performance superplasticizer, Polycarboxylate ether superplasticizer is also called PCE superplasticizer. PCE has the characteristics of high water-reducing rate, good slump retention performance, designable molecular structure and environmental protection. It has been applied in a large number of projects, such as railway, highway, municipal, hydropower and other engineering fields.
Why Do We Use Polycarboxylate Ether Superplasticizers?
With the development of the economy and the diversification of infrastructure projects, people have begun to put forward higher requirements for the performance of PCE polycarboxylate ether superplasticizer. At the same time, due to the poor quality of cement, sand, stone and other materials on the market, polycarboxylate superplasticizers are more sensitive to fluctuations in the quality of concrete raw materials during application, especially in low temperature environments. For example, in winter construction, the phenomenon of stagnation and bleeding of polycarboxylic ether based superplasticizers in concrete is very common, so it is necessary to have higher energy absorption requirements for PCE.
Kingsun polycarboxylate ether superplasticizers have a great strength effect on concrete. It can improve the impermeability, frost resistance and durability of concrete. Polycarboxylate ethers can make concrete has good liquidity and small slump loss at high temperatures. Moreover, it is not necessary to greatly increase the dosage of PCE concrete admixture at low temperatures. Polycarboxylate ether (PCE) is a polymer surfactant. Because of that, it can be used in some paste material to reduce the water content, such as in plaster and ceramics.
Types of Polycarboxylate Ethers for Sale
Compared with other high-range water reducing admixtures, polycarboxylic ether based superplasticizers have many benefits, such as high water-reduction rate with a small dosage, strong dispersion of cement. Besides, strong plasticity is also one of its advantages. It can control the slump loss of concrete mix over time but has little effect on concrete hardening time.
As a professional manufacturer of concrete admixtures, Kingsun company can supply three types of polycarboxylate ethers, they are PCE polycarboxylate ether powder, PCE Liquid (high water reduction), PCE Liquid (high slump retention). Please check the details below:
High water reduction PCE liquid can greatly reduce water consumption, increase the fluidity of concrete, and improve the crack resistance of solidified cement. It is widely used in non-shrinkage grouting, repairing mortar, etc. This product can be directly added to concrete or diluted with water before being added to concrete. It is the best choice for fast curing concrete. Because it not only provides early strength to concrete but also can reinforce concrete strength.
High slump retention PCE liquid keeps the slump performance of concrete well. It can prolong the slump retention time of concrete. It also exhibits excellent performance in hot environments. This product has wide adaptability to various raw materials. Besides, it has excellent work performance. It can not only fully meet the concrete mixing performance requirements, but also facilitate the concrete operability. The product is easy to use and easily meets the requirements of construction work in remote areas.
Polycarboxylate ether powder is a high-performance environmentally friendly product. The product has the characteristics of good dispersibility, high water reduction rate, good adaptability with various cements, green and pollution-free, etc.
Items
Standard
PCE (High Water Reduction)
PCE (High Slump Retention)
PCE Powder
Appearance
Light Yellow Liquid
Clear Transparent Liquid
White Powder
Solid Content, %
50±1.0
50±1.0
98±1.0
Density (23℃) (kg/m3)
1.13±0.02
1.05-1.10
600±50
PH
6.5-8.5
6.5-8.5
9.0±1.0
Chloride Content,% ≤
0.1
0.1
0.1
Na2SO4 (by solid content), % ≤
4.0
4.0
4.0
Solubility
Completely Soluble
Water reducing ratio, % ≥
25
Packing
The packing of PCE liquid is 230kg PE drum, 1100kg IBC tank or flexitank. For PCE Powder, its packing is 25 kg PP woven bag.
High water-reduction rate with a small dosage. The amount of polycarboxylate ether superplasticizer accounts for 0.80%-1.25% of the cementitious material. While the water reduction rate can be as high as 20% – 35%. It can reduce the water cementitious ratio when used with fly ash, so it is suitable for formulating high-performance concrete with high strength.
Good workability for concrete. Even in the case of the high slump, the concrete prepared with PCE concrete superplasticizer will not have obvious segregation and bleeding, and the appearance of the concrete is consistent in color. It is extremely beneficial for the preparation of high-fluidity concrete, self-leveling concrete, self-compacting concrete, and fair-faced concrete. When used to prepare high-grade concrete, the concrete has good workability, good cohesion, and the concrete is easy to mix.
Great adaptability with cementitious material. The polycarboxylate ether PCE in concrete has good compatibility with different types of cement. There will be no obvious bleeding or segregation of concrete. Because of its high water reduction rate, it can greatly improve the pumpability and durability of concrete.
Prepare high fluidity concrete with small slump loss. Because of the good dispersion ability of polycarboxylate ether superplasticizers, they can formulate high fluidity concrete with small slump loss. For example, adding a small amount of PCE powder or liquid into fly ash can give concrete great fluidity ability. And it is suitable for the process requirements for producing commercial concrete.
Suitable for pouring impervious concrete. Polycarboxylate based superplasticizer is suitable for formulating pumping commercial concrete. Because adding it in concrete can give the concrete high fluidity. Then the concrete will be easy to pour and compact. The compactness and strength of concrete can get great improvement. It can enhance the performance of concrete impermeability and crack resistance.
Low-temperature requirements for the construction environment. When the dosage of fly ash is high, the hydration heat of concrete is small. At this time, the plastic protection of polycarboxylate ether superplasticizer is obvious. It is suitable for the preparation of large volume concrete and summer construction. As for winter construction, polycarboxylate ethers can reduce the water cementitious ratio of concrete. It can increase the cohesion and the early frost resistance of concrete.
Environmental protection. Polycarboxylate ethers have very low alkali content, chloride ion content, sodium sulfate content, and formaldehyde content, and does not pollute the natural environment during the production process. It meets the ISO14000 environmental protection management national standard and is conducive to sustainable development.
PCE polycarboxylate ether powder or liquid can be widely used in railway, highway, municipal, hydropower and other engineering fields. And it is mainly suitable for the following types of concrete
It is suitable for the production of cast-in-place concrete, prestressed concrete and prefabricated concrete components, especially high-grade concrete.
It has good performance for concrete with special requirements such as waterproof, impermeability, frost resistance, erosion resistance and wear resistance.
For high-strength concrete of C80 and above, PCE can achieve technical and economic effects that other water-reducing agents cannot achieve.
The polycarboxylate ether PCE can be directly added to the concrete as a stock solution, or it can be formulated into a solution of a certain concentration.
Do not mix with naphthalene superplasticizer. Before using the polycarboxylate water reducer, the mixer using the naphthalene water reducer must be rinsed, otherwise the water reducing effect may not be good.
Its dosage is 0.4% to 2.5% of the total weight of the cementitious material, and the commonly used amount of PCE is 0.8% to 1.5%. So before using PCE, we need to test the concrete to get the best dosage.
PCE series superplasticizers have good adaptability to most types of cement, but individual types of cement may have low water reduction rate and large slump loss. In addition, the fineness and storage time of cement may also affect the use of polycarboxylate ether superplasticizers. At this time, it is recommended to solve this problem by appropriately increasing the dosage or combining with other retarding ingredients.
Due to the high water-reducing rate of polycarboxylate ether superplasticizers, the slump is highly sensitive to water consumption, so we must strictly control the water consumption during use.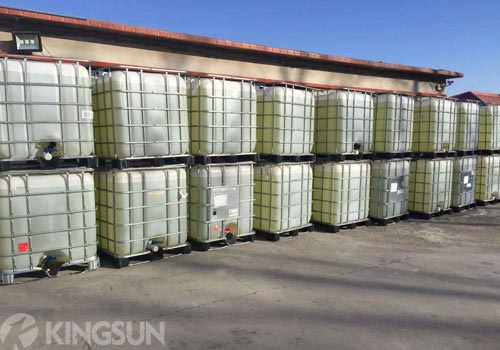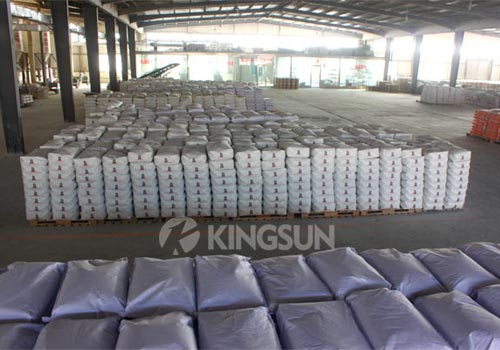 Professional Polycarboxylate Ether Superplasticizer Manufacturer
If you are looking for a leading polycarboxylate ether manufacturer or supplier from China, then Kingsun may be your best choice. The following are our company advantages:
First of all, Kingsun Company has been focusing on the research and production of various construction chemicals with more than 15 years of experience. The main products are PCE superplasticizer, SNF superplasticizer, sodium gluconate 98%, sodium Lignosulfonate, calcium lignosulfonate and other concrete chemicals.
Secondly, we have our own factory and warehouse, the advanced production lines, R&D center, quality inspection center and professional sales team.
Thirdly, our products have also been exported to more than 30 countries and regions, such as Indonesia, Vietnam, Malaysia, Singapore, Thailand, Philippines, Myanmar, Qatar, Pakistan, Israel, Bahrain, Brazil, Mexico, Colombia, Jordan, Nigeria, Russia, Ukraine, Australia, Saudi Arabia, UAE, India, etc.
At last, Out of trust in Kingsun, many new and old customers from overseas have established a long-term cooperative relationship with our company. At the same time, we are looking forward to cooperating with global customers!